SANI-Kenya's programmes strengthen the food and nutrition security of more than 1200 women, children, and other household members in Western Kenya
OUR APPROACH
SANI-Kenya's goal is to alleviate poverty, promote healthy living, and improve food security. We provide participants extensive educational programmes in sustainable agriculture, nutrition, and financial literacy so they have the necessary knowledge and skills to provide their families nutritious diets throughout the year and sell the surplus to help pay for other household requirements.
As a community-based programme, we have worked with local organizations from the start, including the Ministry of Agriculture, Ministry of Health, Assistant Chiefs and other local government leaders, women's groups, and other community organizations and leaders.
SANI-Kenya provides smallholder farmers – mostly women – educational training and field extension services. We currently work in Seme sub-county, located in Kisumu County in Western Kenya, in five villages in the communities of West Othany and Kit-Mikayi.
Core Values
Sustainability
Community-based
Empower Women and Communities
Strengthen Resilience
Respect for All
Our Impact
Every year we measure food security indicators of SANI-Kenya participants against those of a control group. We have consistently found improvements in consumption, farming practices, and food security, including:
Increased consumption of vegetables,
Increased use of environmentally sustainable farming methods,
Higher percentages of food security, and
Lower percentages of food insecurity.
Additionally, participants report that they and their children are healthier and make fewer visits to health clinics.
Who we are
SANI-Kenya is a non-governmental organization based in Kenya that focuses on improving food and nutrition security as well as overall well-being of women smallholder farmers, their children, households, and their communities. We currently have 240 participants, which means that our programmes impact more than 1200 people.
We are a non-profit organization, supported by donations. We are grateful for the generous support we receive from SANGO-Kenya, a US-based non-profit NGO that supports programs in food and nutrition security in sub-Saharan Africa.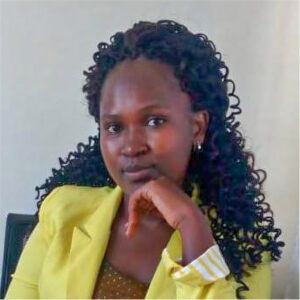 WINNIE ATIENO ODHIAMBO
PROGRAM OFFICER
Winnie is responsible for managing SANI-Kenya's programs. A nutritionist, she also develops and implements all of our nutrition programs.
Winnie previously served as a nutrition officer in Seme Sub-County. Her experience includes: High Impact Nutrition Interventions (HiNi); Maternal, Infant and Young Child Nutrition (MIYCN); NAWIRI, a project in Maternal and Child Nutrition that trains mothers and fathers, encouraging male involvement to help ensure optimal nutrition for all family members; and management of acute malnutrition and nutrition-related medical conditions.
Winnie has a Bachelor of Science degree in Foods, Nutrition and Dietetics from Egerton University. She is also a licensed member of the Kenya Nutrition and Dietetics Institute (KNDI). She has also received a certificate of training in Project Management.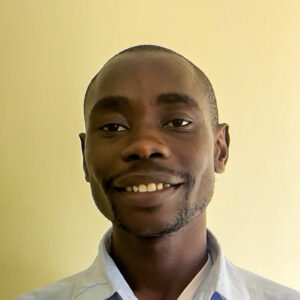 EVANCE OKOTH
PROJECT OFFICER
Evance heads SANI-Kenya's Agriculture Department, responsible for developing and implementing agriculture programs.
Evance has expertise in crop production and identification and management of pests and diseases and has served as a trainer for youth and women farmers on climate-smart agriculture and entrepreneurship. He served as director of Manyatta Metameta Community Based Organization, which promotes urban farming. He also worked with the Food and Agricultural Organizations (FAO) of the United Nations, implementing a project on overcoming COVID-19 and the associated food crisis in western Kenya.
Evance holds a Bachelor's of Science degree in Agricultural Extension Education from the University of Eldoret in Eldoret, Kenya.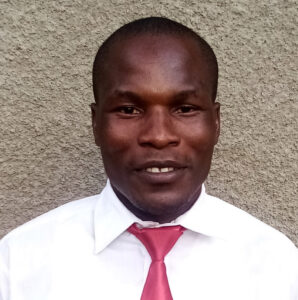 PETER JUMA AKELO
FIELD OFFICER
Peter supports SANI-Kenya's agriculture activities.
An agronomist with expertise in crop production and management, Peter has experience managing agriculture programs for smallholder farmers that focus on increasing crop yields by teaching new methods and skills. He has also developed and implemented a program for harvesting rainwater.
He worked at the KALRO Food Crops Institute as an extension officer, supervising field-related activities and research. He also has experience in soil and water conservation and management as well as animal health.
Peter holds a Diploma in Agriculture and has studied at Sang'alo Institute in Bungoma.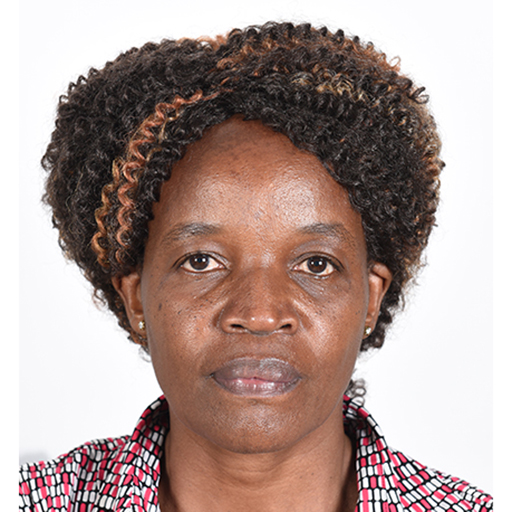 Agatha Christine Onyango, PhD, MSC
Advisor
Agatha is a senior lecturer at Maseno University in Kisumu, Kenya. She has 10 years' experience conducting food and nutrition research in Kenya, with a strong emphasis on food security and maternal and child nutrition.
Agatha and Constance have collaborated on research studies in rural Kenya on indigenous vegetables, nutrition, and food security; childhood obesity; and an intervention study in Seme Sub-county. She has also been involved in research and community projects on food security involving assessment of agricultural practices, dietary diversity in households, and assessment of the nutritional status of women and children.
Agatha is trained as a national facilitator in Maternal Infant and Young Child Nutrition (MIYCN). She is also a facilitator of ENACT (Effective Nutrition Education in Action) designed by the UN Food and Agriculture Organization (FAO). She has authored numerous articles on HIV and AIDs, nutrition, and food security in peer-reviewed publications.
Agatha has an MSc and a PhD in Community Nutrition and Development from Maseno University.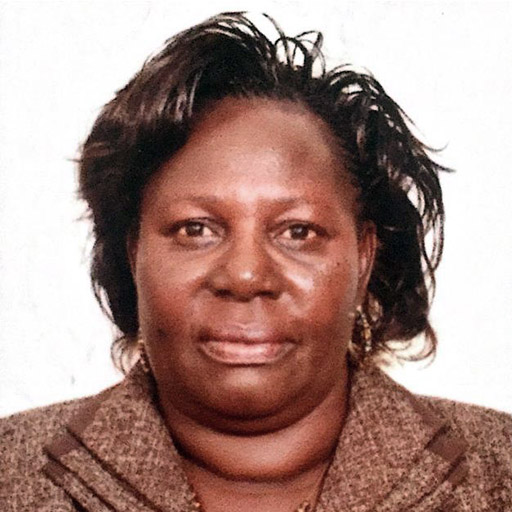 Benta Oballa Bwana
Advisor
Benta is the Seme sub-county Home Economics, Gender, and Rural Youth Officer for the Ministry of Agriculture, Kisumu County. She has over 30 years' experience in agricultural extension and community development work, both with the Ministry of Agriculture and civil society.
Benta has extensive training in gender and development, food security and community nutrition, nutrition management for people living with HIV/AIDS, planning, programming, monitoring and evaluation, institutional management, sustainable community development, basic guidance and counseling, conflict management, and human rights of women and children.
Benta is the Founder and Director of Women and Children in Development (WOCH), a community-based organization. She is also Chairperson for Kenya Professional Association of Women in Agriculture and Environment (Nyanza) and
Advocacy Chair for Soroptimist International Club (Maseno).
Benta has a Bsc in Agriculture and Home Economics, Higher Diploma in Community Health and Development, and a post graduate diploma in Development Leadership.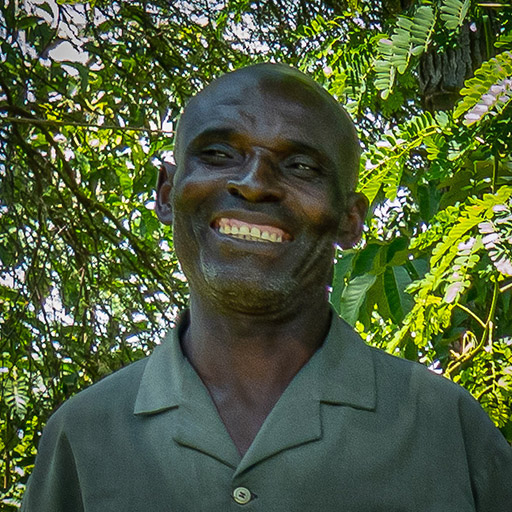 Dominick Ohore Akoth
Advisor
Domnick was the Ward Agricultural Extension Officer in the Ministry of Agriculture for the West Seme Ward of Seme sub-county, Kisumu County, and was in charge of all agricultural activities in the ward. Dominick served as SANGO-Kenya's agricultural advisor and trainer, providing in-class training and field support to the smallholder farmers participating in SANGO-Kenya's food and nutrition security programs.
Dominick has over 35 years' experience working as an Agricultural Extension officer.
He has worked as a trainer for the Farmers Field School and as a Group Facilitator for the Smallholder Horticulture Empowerment and Promotion Project for Local and Up-Scaling (SHEP PLUS) in Seme sub-county. SHEP is an approach that trains smallholder farmers to increase income from marketing their crops.
Dominick has a Certificate in Agriculture and a Diploma in Agribusiness.
SANI-Kenya Board
Dr. Florence Arony Odiwuor, Chair
Lecturer, Rongo University
Jane Awiti Odhiambo, Secretary
Lecturer
Lucy Acholla Oyombo, Treasurer
Small Business Owner
Dr. Agatha Christine Atieno, Board Member
Sr. Lecturer, PhD, MSc, Maseno University
Dr. Constance Awuor Gewa, Board Member
Scientific Program Director, Foundation for Food and Agriculture Research
Kathryn Kern Goldfarb, MPH, Board Member
Entrepreneur, Former Founder, President KG Communications